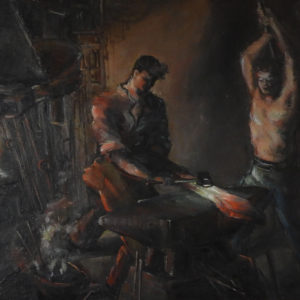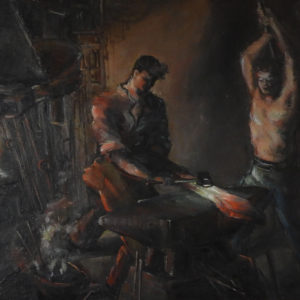 Rodolphe Caillaux French visual artist 1904 – 1989
Oil on canvas – Atelier de Forgeron -The Blacksmiths Forge
Dimensions
Image
H 31.25 in. x W 38.5 in.
H 79.5 cm x W 97.5 cm
Framed
H 33.5 in. x W 44.5 in. D 2 in.
H 85 cm X W 113.5cm D 5 cm
FREE DELIVERY TO UK MAINLAND AND FRANCE 
For everywhere else, please ask for a very reasonable quote.