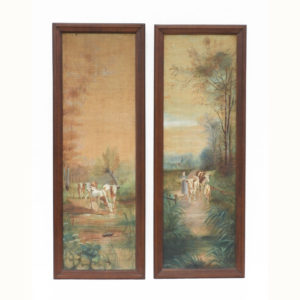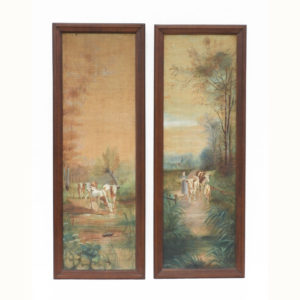 Beautiful pair of oil paintings depicting a 19th century French pastoral landscape, 'une vachère et ses vaches'.
Two complimentary pastoral scenes depicting a cowhand and her herd, delicately crafted in oil on canvas and framed in simple oak.  Perfect hung together or placed either side of a central feature.
In good condition for age, one small watermark to one of the images, not distracting,  can be restored if preferred – please ask for details.
Dimensions
Height: 144 cm/56.75 in.
Width: 52.5 cm/20.5 in.
Depth: 3 cm/1.25 in.
Image size
Height: 133 cm/52.25 in.
Width:  41 cm/16.25 in.