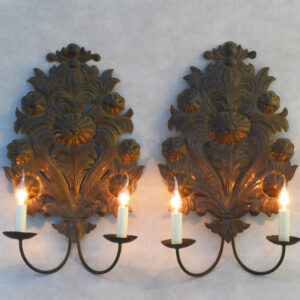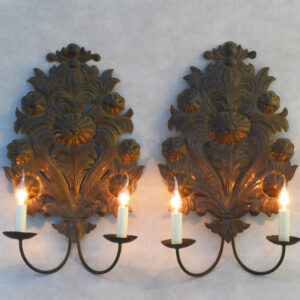 A pair of large, tôleware repoussé wall light sconces from early 20th Century France.   
Two 'grand appliqués' in hand-embossed brass tôle, each with two faux candlelights.  More recently converted for electricity, these sconces would have been originally used for candle lighting in a church or similar setting. 
In good condition with nice patina.  Professionally rewired with all new electrical components.  Suitable for use worldwide.
Height: 17 in. (43.18 cm)
Width: 10 in. (25.4 cm)
Depth: 2.5 in. (6.35 cm)